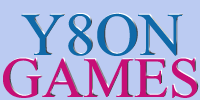 Tower Defence Games

tower defence
Tower Defense with printese.In Princess Tower is great but quiet off a lot of people are about to tear down the wall to capture princess.Use mouse and throw as far as to get rid of them permanently.


(Played 102 Times)

Category Description

Tower Defence Games for all kids.For the most beloved children have prepared a series of games in which your mission is to defend a fortress, a home and various locations.You met aliens, zombies and many quirks that you will have to remove them to defend against them.

Copyright © 2013

Play Free Online games on y8ongames.com

. All games and descriptions copyright © to their respective owners. All rights reserved. .