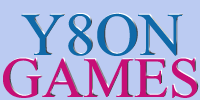 Decoration Games

baby toy room decor
Baby toy room decor is a child room decor game.A small child needs a large room in which they can play but colors with cartoon characters on the wall.You can make this room as small wants a baby.


(Played 66 Times)

kids resort decor
Kids resort decor is a recreational game.You will create your own amusement park including machines and trains that run on rails.Candy stores are in great demand in this park you will place those that store in the park.


(Played 106 Times)

kids store decor
Kids store decor Children have a store where you decorate those shelves with good kids favorite toys.Each toy has its shelf, so you will sit on the shelf that toy fair.For children the most interesting games decorations.


(Played 71 Times)

mixed up room decor
Mixed up room decor Children's room decoration.You will decorate your room with all the furniture that is placed in the middle.Tasteful furniture to be placed in some corner doing something wrong room.


(Played 62 Times)

trendy city decor
Trendy city decor has for you a whole city.Here you will be forced to use your imagination finds a whole city to the ground.Huge buildings, piers and restaurants for our town to look the most beautiful in the world.Decoration games for toddlers and older children.


(Played 164 Times)

Category Description

In decorating games category you will be able to decorate various rooms of houses, bedrooms and bathrooms which require massive fixes.It is very simple to decorate some things if you put into practice a plan for debate to be able to quickly decorate any decor.Everyone will decorate Barbie's bedroom chin were happy to make the beautiful girl. So you learn how to decorate your own video image.

Copyright © 2013

Play Free Online games on y8ongames.com

. All games and descriptions copyright © to their respective owners. All rights reserved. .