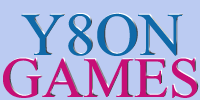 Aircraft Games

airport madness 4
Airport Madness 4 is an online oc passenger airplanes.You manage an entire airport to make these planes to land and take off in conditions of maximum security.Any mistake will cost you dearly and planes in air accidents can and they will collapse.A fun game with planes managers for children who want to learn to fly planes.


(Played 224 Times)

avenger
A prototype ship coming into the fight to destroy other fighters.Control the plane, avoid the bombs that are sent and be victorious in all these missions you will get.Be as fast as all fighters shooting.


(Played 87 Times)

bomber bob
Bob Bomber is a game with planes and guns shot.The objective of this game is to defend the ship from a lake Using his fighter.You will attack as many planes and you will keep shooting other planes planes.


(Played 68 Times)

doggles
The dog is a good acrobat when it comes to airplanes.You'll go through hoops, you will spin in the air and you make many acrobatic pilot that is the best dog.Control of the air plane you using these online games.


(Played 82 Times)

f1 hornet
Cornet has the hottest F1 aircraft.Air combat aircraft and missile .Use the weapons you have a fighter, aim and shoot on those planes violated airspace you.The best aircraft games for kids.


(Played 99 Times)

Category Description

In games category airplanes will have power games with fighter jets, helicopters and planes to passengers.The fighter will learn to cut air and learn how rockets launched from the aircraft.The passenger planes will carry passengers from one airport to another and you will learn how to land these huge planes.Helicopters are are also a means of transport that can help you move faster because the propeller that spins.

Copyright © 2013

Play Free Online games on y8ongames.com

. All games and descriptions copyright © to their respective owners. All rights reserved. .