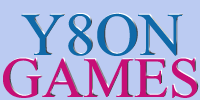 Cooking Games

1 2 > >>

apple streusel squares
An apple cake can be a treat for any guest that you have to eat.To prepare this recipe is a lot of love for cooking.Read recipe carefully and start practicing.Apply ingredients, mix and put them in the oven for 2 minutes.You cut squares and you put a plate of apple pie for all children who are invited to a party.


(Played 215 Times)

banana pudding
A pudding is always delicious when prepared by a banana.This pudding contains many delicacies including many bananas.Learn how to cook a pudding and you enjoy cooking the most delicious sweets.The pudding cool cooking game for all the kids who really like pudding.


(Played 264 Times)

breaded chicken
Today you will cook chicken schnitzel. You have all the ingredients but you have to use them as trebuie.Iti indicator will show why and how to put. Put them in order to show them and they will get some tasty schnitzel.


(Played 103 Times)

chocolate chip banana muffins
Chocolate chip banana muffins is a cooking games for kids.In this game we prepared a delicious cake.Cooking instructions we receive this we prepared and mixed to make a composition that we bake.Bananas and chocolate chunks, a culinary delight for sweet and delicious cake.Learn to bake cakes and give yourself the fun you need in the kitchen.


(Played 254 Times)

cool breakfast
Cool breakfast is a online cooking game.ere you will learn how to prepare a delicious breakfast.All this preparation will have to learn a lot, you will make yourself breakfast.Will be the most extensive experience in the kitchen where you keep your course in sandwiches.Cooking games online all day to learn to cook.


(Played 326 Times)

doras feasting time
Doras feasting time is a beauty game for kids.Dora's been craving donuts made ​​cakes and sweets.La store you will find these delicacies.Will require chocolate donuts, donuts you will water and you click on links to dora.Any dora will ask you to be careful because other stores will follow explored and tasted.Food fun games with dora.


(Played 317 Times)

fava beans with bacons
Fava beans with bacons is the most wanted game cooking across the country.A culinary delight the preparation of beans and smoked bacon will leave your mouth watering.Will scald the pod to remove the bean, we cut bacon pieces you'll fry in a pan slightly, following their intro mix pan with butter over low heat.All this composition gives a great taste and many people liked importance.


(Played 214 Times)

goan prawn curry
To prepare Goan prawn curry this recipe you will need 50 ml oil 1 large onion, thinly sliced​​, 2 tablespoons chopped fresh ghimpir, 2 finely chopped chillies, a teaspoon of coriander, a teaspoon of cumin, a teaspoon of chilli powder 60 ml coconut cream, coconut milk 160 ml, 600 g large queues and salt.In a pan heat the oil over medium we, add onion slices to be fried for 10 minutes un...


(Played 227 Times)

halloween cup cake
Halloween cup cake is the best cooking games on the halloween day.A holiday weeding is welcome anytime.This game teaches you how to create the sweetest Halloween cake.Like any cake that has a special way of preparation, you will need loving person cooking because otherwise you will not get this delicious cake.A composition of flour, eggs, sugar, salt, baking powder and a lot of skill sets ...


(Played 285 Times)

hyderabadi biryani
Hyderabadi Biryani is a traditional food source in India
with basmati rice and lamb meat.In different parts of India uses chicken instead of lamb, but this is not a problem that both sides will come out delicious.The composition of this dish is basmati rice, meat, yogurt, onion, spices, lemon and onions are fried sofran.Coriandru and used as a garnish.


(Played 373 Times)

lamb with smoked garlic and vegetables
Lamb with smoked garlic and vegetables is a online cooking game.Smoked lamb is a delicacy and eat it in Easter season.That is why I decided to prepare this holy festival most delicious lamb in the world.We prepare four ribs of lamb and we will spice with salt, pepper and garlic.Put the pan on low heat with a little uleti then we add meat miles, 4 tomatoes and garlic and some herbs.


(Played 180 Times)

pumpkin cake
Pumpkin cake is a pumpkin pie that is eaten only on Halloween.In this cooking game you will learn this recipe by heart.We need a pumpkin, 4 eggs, flour, oil, salt, and mix the powder copt.Vom we compoztie and mix until we get a homogeneous paste.Grease a pan and we sprinkle flour on top, pouring the mixture with pumpkin . Allow 30 minutes in an appropriate power control status uptor low he...


(Played 169 Times)

quick bread baking
Quick bread baking is a cooking games for kids.In this game you will learn how to fry bread on the grill without burning.The palette will add all grill bread to toast on both parti.Important is to be careful not to burn them because they'll throw trash and you will not be able to put pa pan.This game is simple because you need some skill to fry all these loaves.


(Played 254 Times)

seer fish fry
Seer fish fry is a free cooking games.A fish fry is an easy but very delicious meat.If you do not know how to fry a fish then when the opportunity is yours to relax on site cooking games and prepare the most delicious fish of your life.You will become a master chef in this preparation if you play the game and you read the recipe carefully.


(Played 271 Times)

summer delights
Summer delights is a game with soft drinks summer season.Largest summer heat is recommended to drink natural juices prepared by yourself.In a blender will mix fruit, bananas, blackberries, mint, oranges and other fruits that fruit you buy in the store.With this natural fruit juice you cool in the warmest temperatures this summer.


(Played 276 Times)

sweet and sour prawns
Sweet and sour prawns online.A more special food but more expensive are these that make crab shrimp classic.The recipe seems very easy at first but cooked shrimp you will realize that you will not get the first time.After a few shrimp dishes you'll learn the secret to fully cook the crabs shrimp.Successful in preparing and cooking the recipes Mediterranean.


(Played 220 Times)

1 2 > >>

Category Description

In this category cooking games you'll have the chance to learn to cook the hottest dishes.Opportunity to become an accomplished chef who arrested more than 1000 recipes.Most skilled chefs will learn how to prepare a tender meat, you will learn to prepare delicious cakes and desserts and many exotic recipes from squid and octopus to the most expensive delicacies.Do not hesitate to learn to cook you will not regret any moment these recipes.All together you'll have fun online cooking games for kids.

cooking games for girls

Copyright © 2013

Play Free Online games on y8ongames.com

. All games and descriptions copyright © to their respective owners. All rights reserved. .