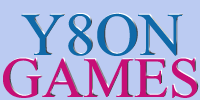 Mario Games

mario kaboom
Mario kaboom is a shooter game with guns and cannons.Collect those coins in the world of Mario using a cannon firing.Watch as these traps do not go through this because you lose the mario.


(Played 40 Times)

mario on rocket
Mario on Rocket long struggle to reach his wife but some obstacles prevent it. What are the obstacles? Obstacles are the towers. He has to take all the pennies and the racket of the towers to fly directly to it. Collect pennies of blocks and rockets.


(Played 83 Times)

mario skateboard
Mario skateboard is a nice hard game and this will be part of the adventure adventurer's life in this skateboard racing on a track very deficil and collecting those gold coins that will bring most coins.


(Played 44 Times)

mario tnt 1
Love between Mario and Princess is very high, but the distance separating them.You can make this love to revive, planting bombs and blast to bring them next to another one.Positioned behind the bombs and blast these two adventurers will bring about.


(Played 41 Times)

mario world
Mario's world is fun.Because we love Mario's adventures we will help to overcome obstacles.Collect pennies, mushrooms and skip over the biggest obstacles.


(Played 128 Times)

super mario sunshine
Super Mario Sunshine is the hottest new adventures in the world of Mario.Help mario to conquer this world that has been invaded by many enemies.


(Played 111 Times)

Category Description

Mario games for kids.I'll find Mario's world entertainment you need.Mario will fight dragons, you drive a tractor, a truck have a motorcycle to find aces princess who was captured by dragon fire.

Copyright © 2013

Play Free Online games on y8ongames.com

. All games and descriptions copyright © to their respective owners. All rights reserved. .