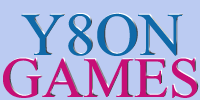 Cartoons Games

dora dress up
Dora dress up girl child is happy you're there for her and her monkey friend.This girl is forced to appeal to children because only they know how to dress a character like Dora.Dora elegant clothes will feel like a princess and will be happy to have available the most elegant clothes.Dora a cartoon character to be happy every day.


(Played 361 Times)

jerry and cheese
Jerry eating cheese is a fun game. He rushes to eat cheese until he or will not catch Tom. If you hit an obstacle a tom to get their hands on you and will eat a sandwich.


(Played 105 Times)

jerry and girlfriend
Tom sits on the chair and read news and jerry take the opportunity and wants to stay with his girlfriend. Tom is very jealous as he did not like anyone and therefore it will not let Jerry and his girlfriend to kiss. Help Jerry to kiss as much while I can look tom. When you turn your head you tom kissed you'll stop.


(Played 119 Times)

mickey mouse dress up
Mickey Mouse is a big star in Disney cartoons.He will get the fans love all that it has.At the moment he is preparing to leave the scene but for this to happen mickey scene clothing needs to follow.Clothing designed to show mickey is pleased outfit you choose tonight.Hottest cartoon with mickey mouse games waiting to play.


(Played 330 Times)

popeye coloring
Popeye is a fictional character in the cartoon world.This character is weak yarn but they eat spinach becomes the most powerful man in the world.In this game he popeye son is on the football field to play together this sport.You paint these two characters for this picture come alive.


(Played 323 Times)

tom and jerry memory
Tom and Jerry was bored after all elect one another and causing damage to the house owners.They grabbed a game where you need memory cards to find the same two cards in this deck.Memory and click on two cards that you think are identical.In this game with Tom and Jerry is great fun memory and memory is enhanced.


(Played 314 Times)

tom wrestler
Tom fighter is a wonderful game for children. Tom all the kids have fun with two fantastic characters. Well, Tom is well today with other friends. You in this game you must choose which team you want to fight with it and then you will be on the field at large and will pass the ball to hit your rivals.


(Played 106 Times)

Category Description

In this category you can find games Cartoon games for fun with animated characters still many years of happy children lor.Tom animations and Jerry are two famous characters in the world of a mouse and a cat designs are sometimes so friendly in most animation Tom chases him to catch Jerry.Other characters call mickey mouse famous animator at Disney, one duck duffy duck magnificent best bugs bunny rabbit with children, action figures such as Songoku a strong Saian which makes sure that land be protected.Along the track the evolution of games and adding them to opine these games.

Copyright © 2013

Play Free Online games on y8ongames.com

. All games and descriptions copyright © to their respective owners. All rights reserved. .