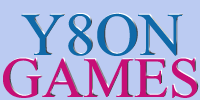 2013 Games

10 seconds
For 2013 we have prepared a strong game with trains.You drive a train from station to station but it will be a problem with changing switches.They were changed and because of this the train will derail if within 10 seconds will not be changed this switch to go train with pagers.For entertainment this game children will change switch for each station can receive train passengers.


(Played 244 Times)

books cake
This game is called cakes cards that meet some cards face down under that hide all sorts of delicious cakes. You need to identify what is under each card cakes and find them another card similar to cake like that which you found it. Identify it and then find it all to move to a new level.


(Played 106 Times)

dazzling mermaid makeover
Dazzling mermaid makeover 2013's hottest facials for girls and princesses of the sea.Mermaid is forced to turn to a professional to make their facial treatment that has many sores on the face.Use the instructions to apply a facial for the little mermaid.


(Played 164 Times)

flower garden
This garden is filled with beautiful flowers. Here you can find different flowers of different colors. You have some chips round that he's hiding a flower picked from the huge garden of flowers and you are required to identify each two flowers hidden su chips. Identify them and then will follow a different higher level requirements.


(Played 115 Times)

hidden musical instruments
A new logic game appeared on our website where many children have fun playing our games. This game has three levels all three being different by the appearance of several books. The level you get a level to occur more hole cards face down. Under each card has one large musical instrument. You can check here if you have a good visual memory and remember where all musical instruments.


(Played 125 Times)

jack smith
Jack smith is a good sword maker.Because he heard that an army of trolls is going to him and hardware has made camp in the way this army.You create weapons to be rewarded by the leader of the armies that will pass on to the blacksmith's jack donkey 2013 games for toddlers countries..


(Played 205 Times)

paper pirates
Paper Pirates is a game of logic 2013.Here you will be the best pirates giving sharks.But for that you will have to remove some obstacles that are near pirates.Pirates will be removed permanently from the sea is no longer making bad people who will ferry boat were.


(Played 127 Times)

the heist
The heist is a racing game published in 2013.Your missions will be coordinated by a mechanic, a car and a specialist in her area director who will give you missions.On the road the truck will get indications and you must respect them.If you are asked to take down the police car when executing orders to get as many coins.


(Played 133 Times)

Category Description

For 2013 we have prepared a series of online games in which entertainment is unbounded.Free games and new games that they create teams games.Do not hesitate for this year 2013 3d games are the most played.

Copyright © 2013

Play Free Online games on y8ongames.com

. All games and descriptions copyright © to their respective owners. All rights reserved. .