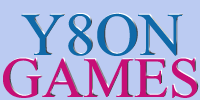 Funny Games

dont whack your teacher
A mischievous child is taken from his teacher who does not care much.It will use various forms to the teacher strike.All these methods take you a teacher you will find just playing the game entirely.


(Played 137 Times)

office slacking


Office Slacking is a game in which a person works hard at boring at work.De you stop to take other actions outside serviciului.Daca head will not be mindful of this job you will see and you will miss it afara.Ajuta occupy their time with other preucupari boss without being seen.




(Played 121 Times)

office slacking 6
At the office where you work will sometimes come and boredom of those will concern some interesting things.But watch out that your boss does not see you when you do these things that will give out without talking.


(Played 160 Times)

plinga family barn
In farm animals is much rejoicing, and the work done by feeding farm animals, having a farm that produces.Be a good farm manager and do not let the farm go bankrupt.


(Played 779 Times)

ultimate douchebag workout
Ultimate douchebag workout is an online game with people who want to make room for them are very weak.Yourself you call gym trainer will help people make muscle.


(Played 164 Times)

Category Description

A fun game is always a joy that makes you laugh and become happy person all day.Children have prepared hottest online games that you have the best fun ever.Games comic characters but also the coolest mario adventurer character animation.

Copyright © 2013

Play Free Online games on y8ongames.com

. All games and descriptions copyright © to their respective owners. All rights reserved. .