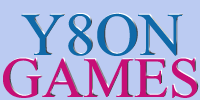 Android Games

frog mania
Frog Mania is a free game for kids like android.You align those frogs on lily on the water to catch flies.A fun game with frogs for girls but also for boys.Use your intelligence to discover how to restore the puzzle genre.


(Played 147 Times)

Category Description

Android type games are in great demand especially on tablets and phones using this type of windows.Great game manufacturers rely on these games but the kids who want power games for android.Category android games I have prepared dozens of games that are fun.Be the first to access these types of games.

Copyright © 2013

Play Free Online games on y8ongames.com

. All games and descriptions copyright © to their respective owners. All rights reserved. .