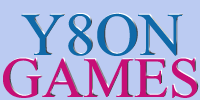 Beat em up Games

dragon ball z
Dragon Ball Z Fighting game and fighters.Here is your chance to meet one of the favorites of children with cartoon dragon balls, a serial remarkable fighters techniques applied to these character.Son Goku is the main character and all he is the best fighter in the world.


(Played 89 Times)

fairy tail
Fairy tail is a game with more fight.Iti vei alege caracterele de lupta,fie ele cu sabia,fie cu pumnul si picioarele fighting in major tournaments in the world.The best will come out victorious reaching the most complete fighter in the world.


(Played 93 Times)

hobo prison brawl
Hobo Prison Brawl is a game of fun with prisoners.This hobo is closed for a long time and even for a long time he is disturbed inmates who want to make the law in jail.Use the physical strength to beat these prisoners and to implement the law.The fun begins in prison and ends with the victory of hobo, a famous prisoner.


(Played 118 Times)

kof fighting
Kof fighting has the most complete fighters in the world, these street fighters fighting in arenas.It has dozens of massive fighting against you share the right and left dozens of punches and kicks to win the great battle.


(Played 73 Times)

punisher
Punisher is a interesant game for kids.The fighter knows how to apply powerful strikes even the biggest giants.Your mission is to eliminate all those players who want to bring you down, collecting various topics for performance improvement of the fight.


(Played 82 Times)

Category Description

Beat 'em up is a video game genre featuring melee combat between the protagonist and an improbably large number of underpowered enemies. These games typically take place in urban settings and feature crime-fighting and revenge-based plots, though some games may employ historical or fantasy themes. Traditional beat 'em ups take place in scrolling, two-dimensional levels, though some later games feature more open three-dimensional environments with yet larger numbers of enemies.

Copyright © 2013

Play Free Online games on y8ongames.com

. All games and descriptions copyright © to their respective owners. All rights reserved. .