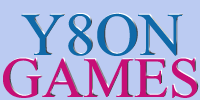 Holiday Games

holiday 2013
A game with holidays, Santa Claus, reindeer and mouse who helps santa.O spidusii wonderful story between the characters of annual holidays.


(Played 171 Times)

holiday party
Nice party with Santa Claus and snowman.Dishes are at the discretion of anyone, these two will be foam party.


(Played 137 Times)

naked santa
Naked santa is a christmas game.Instead of Santa Claus bringing gifts to children running naked in the snow.Apply a lesson and throwing snowballs to stop running.Once off Santa Claus will take the bag of gifts and will go up in a reindeer sleigh will fly to where all children to bring gifts and joy to children.


(Played 288 Times)

santa coloring
Santa Claus is a character who brings gifts to good children.He will be happy when you see kids that will draw a portrait that you will give.You apply specific colors to specific celebration of Christmas and Santa you will turn red because that's his favorite color.Holidays Christmas Games for everyone.Santa and child coloring the portrait.


(Played 258 Times)

santa gift attires
The winter holidays bring Santa Claus comes to girls and boys gifts, Cars and dolls for the most obedient children.Children must be prepared and you choose clothes that will meet Santa.They get a beautiful and fun Christmas because Santa will come with full bag.Christmas games with old men and children.


(Played 1,598 Times)

x mas cake decor
During the Christmas holidays everyone makes a delicious cake home for Christmas can not cook without a cake.Home or countertop is made of ornate buy and you will decorate with whipped cream were chocolate, depending on preference.Will you decorate with something nice to have something sweet that will give a notice to the children.


(Played 290 Times)

Category Description

In this category of games of the hottest holiday games for the holidays.Christmas celebration where Santa brings gifts to good kids is the most anticipated by many children who want to receive a gift.Valentine's Day celebration is expected to love those who love couples.Halloween is a holiday that is awaited by a lot of people who love to dress up in creatures and monsters to scare people and children are going to ask for candy from people.Easter celebration announcing the resurrection of Jesus and is celebrated with great sanctity by the faithful.And the annual celebration again when we move into a new year better, with many achievements and enjoy.

Copyright © 2013

Play Free Online games on y8ongames.com

. All games and descriptions copyright © to their respective owners. All rights reserved. .