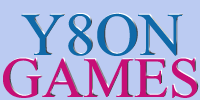 Football Games

kick ups
Kick ups is a game of juggling, juggling the ball using mousul.More you become a professional juggler juggling player.


(Played 117 Times)

mini soccer
Mini Soccer is an online game where mini football players want to be the best in the sport.Compete to score as many goals with these little robotic.Passes, dribbles and shoots at goal keeper and execute fentand most beautiful goal in the history of your team.


(Played 120 Times)

penalty fever 2013
Penalty fever 2013 football is a game keeper and football players.It will perform hits from 11 yards, and you will appear percent scoring goals to qualify for the world championship on penalty.


(Played 323 Times)

score a goal
Score as many goals from 11 yards to win this match.The ball will be centered and you will cent volley corner to dodge and run for the past not to catch the ball.You'll get booed if you do not score goals and you will miss.


(Played 143 Times)

spin kicker
Spin kicker Child has interesting football moves.Each team has its players on the field, so we care for the ball to reach the opposing goal for enrollment goals.


(Played 140 Times)

super soccer 2013
For 2013 we have an exciting game of football and footballers.You choose which character to play, you will get a big ball and you play 1 vs 1 soccer scoring, dribbling and bypassing opponent for gaps to be no problem.


(Played 148 Times)

twang
Along with the twang will be the best football player in football.This is little fat for eating too much rope to help lui.Intinde life to score goals from distance.


(Played 148 Times)

wear the shirt
Wear the shirt is a classic football game, where they will play and penalty kicks will score goals for your team favorita.This you will be the best scoring from a free kick just to the gate bracket.


(Played 124 Times)

Category Description

Y8ongames.com football games - Top Rated games for children and football players.European Cups and World Championships, they are the hottest competition that any team in the world will have the opportunity to play if they qualify.Free kicks at goal are those games where you train to become a good golgater.

Copyright © 2013

Play Free Online games on y8ongames.com

. All games and descriptions copyright © to their respective owners. All rights reserved. .