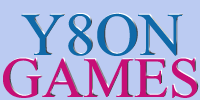 Escape Games

alpine escape
Alpine Escape is an online game for childrens.Here you will get rid of planes in the sky and flying balloons because these facts are put on rele.Te you avoid the bombs dropped that to survive in this war planes.Getting rid of these planes will be able to give a helping hand for this war to end.


(Played 152 Times)

escape 3
In this galactic environment maid must escape the scary aliens will eat it.You use the gun to shoot these galactic monsters.Be quick in handling these weapons and do not let the aliens to reach your right.


(Played 85 Times)

escape from clowncatraz
Clowns from Alcatraz Prison is one of the safest, but clowns want to escape and only you will be their escape.


(Played 84 Times)

mouse run
Mouse is surrounded by cats that wants to annihilate, but Using his speed and some improvement of such as laser, bombs and other weapons to catch that mouse.


(Played 95 Times)

prison break
This character is in one of the prisons of maximum siguranta.Shall escape but help will come from you.Beware of who will guard the guards inside the prison.


(Played 105 Times)

Category Description

Escape Games For all Kids.Logic and skill games in which the game is and will be to look for clues and escape from a building have a different location.Entertainment and fun with these online games that every child needs.Horror and more clues that you will have to find them if you want to escape from the building.Escape 3d for all.

Copyright © 2013

Play Free Online games on y8ongames.com

. All games and descriptions copyright © to their respective owners. All rights reserved. .