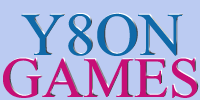 Pool Games

ultimate billiards
Ultimate Billiards is a pool game for girls and boys balls should be placed in the hole are bombs.In a short time you will have to add all the balls in the hole that they do not explode.


(Played 79 Times)

Category Description

At a game of billiards any professional in this field will show several schemes that he has put in place during the time that he took up billiards.Billiards category is for children who want to learn this sport and become professionals even within online games.The idea is to insert the 7 balls into the holes on the pool table and enter the black ball at the end.

Copyright © 2013

Play Free Online games on y8ongames.com

. All games and descriptions copyright © to their respective owners. All rights reserved. .