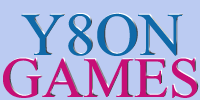 Adventure Games

adventure story
Left alone, without loved this bold pirate princess goes in search of pirates captured by those who deserted pretty mean.You collect gold coins and live action adventure on the way to save the princess from the hands of pirates.This pirates used sword for anything today those bandits of one shot.Play Adventure Story Games on this website.



(Played 198 Times)

asterix and obelix
Asterix and Obelix are two extraordinary figures in France.These two Vikings will defend their country and the land that is the invasion by the Romans who want to destroy this beautiful land to gain supremacy in Europe.You can play with Asterix and Obelix, using magical powers that are endowed by sorcerer supreme nothing to the Roman army.We wish you fun with the adventure games y8ongames.


(Played 177 Times)

creepy cave
You must guide Shaggy and Scooby to the cave avoiding the dagers and preventing them from getting frightened. For doing this, you must analyse the surroundings for clues and plan your moves.


(Played 161 Times)

epic battle fanatasy 2
After the events of the first game,the world was left in a devastated state.The menacing evil that was terrorizing the univers was destroyed,but with such force that seismic and gamma waves tore the earth apart.It was not a ideal victory.For many ears the sky was covered with a tick poisonous smoke,and the global climate took a radical twist.Many creatures began to mutate from the effect and beco...


(Played 168 Times)

escape from hell
Bob is a devil which wants to get out of hell, because he dosen't like his job there and neither his boss. So he starts his journey to Heavens. Help him get there by solving labyrinth. Escape from Hell is a fun adventure platform game which will keep u busy and entertained.


(Played 173 Times)

farm frenzy 2
Many of us want to live in the country and own a farm of animals to cultivate and to rise in rank as the best livestock farmer.To learn this craft you first have to play games with farmers in Farm Frenzy 2.First you start with some hens will give you money for making sure you buy more house animals and birds.Play the latest games and farm animals.


(Played 183 Times)

forest fight 2
Forest Fight 2 is an online game with fighters in the forest.In this game you use bows and arrows to shoot at people who want to harm forests.Aim accurately and shoot the bow quickly the enemy will shoot you with arrows from bows.Spring games and adventure in the woods.


(Played 202 Times)

infamous
You stand alone against a city in chaos and you can use your powerful new gifts for good or evil. You must save the city from the Reapers since you are the citizens only hope to to this.


(Played 163 Times)

irish rage
Irish Rage is a free online game with the elves.This elf is very nervous, start drinking all the beer and hits all pints and people of this land.I will certainly entertain all day and this game will stay green irish elves.


(Played 169 Times)

island tribe 2
Island Tribe 2 is an online game of adventure and strategy tribes.You will build camp and will populate creend powerful tribe evolved with it up to high technology.Build tents and wooden building they collect from the forest and the people who inhabit this village will help you expand making work to gather food, gold and wood to build.


(Played 200 Times)

kleine castle
Kleine Castle is a fun adventure platform game about two lucky rascals, a boy, Kleine and a girl Eine who planned a trip without having special plans. But it happend for them to met a lot of adventures on their way.


(Played 244 Times)

ninja game
Ninja Game is an adventure fighting game. You are a ninja who's mission is to find and rescue his captured girlfriend. For doing this you will have to face enemies who will try to stop you and kill them. You will have upgrades available, so your job will be less difficult if u collect them.


(Played 151 Times)

prince of persia the forgotten sands
Prince of persia The Forgotten Sands It is well known character of the games released by Ubisoft.In this adventure our prince will meet many creatures which will fight to restore peace in the kingdom which it was taken.You meet a series of wizards and magicians will thrill, magic daggers that will stop time in place will help you take down enemies.Each level has a difficulty level gives.


(Played 215 Times)

sky island
Sky Island was invaded by the dark souls and they want to steal all the stars. Your mission is to defeat them and save the land from their threat.


(Played 162 Times)

spiderman 3
Spiderman 3 went to children, is a new series where Spiderman fights evil and saves people from a human disaster.It will use the powers which was endowed by a laboratory spider, spider web and feelings that will help his affair.You can be here and play affair oamnii Spiderman saving and fighting with the most dangerous enemies of the city such as octopus, Dr. Connors has been carnage.


(Played 146 Times)

super adventure pals
The child has a big problem, the village where he lives was destroyed by an evil lord.Cry baby went to adventure anything to restore peace in the Lord and his land.Own a handy mini sword and bombs that will help you get over obstacles and bad guys who destroyed the village.This child a great friend will help giraffe adventure and Play Super Adventure Pals.



(Played 172 Times)

Category Description

In Adventure category you will find a collections of fun

3d games

for chilldrens and not only which will entertain you.

All Adventures Games was carefully selected to please every online gamer on y8ongames.com.At this time we have other faimous games like Pirates of Caribbean,

mario games

,sonic games and more games.If you like a certain game you can like it on

facebook,twitter or google +

so that your friends can see it and play it also.

Copyright © 2013

Play Free Online games on y8ongames.com

. All games and descriptions copyright © to their respective owners. All rights reserved. .