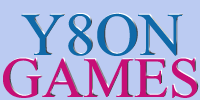 Puzzle Games

aladdin pic tart
Image of aladdin are here in various fragments.Put them together in a order and get a clear image ti view them.Dozens of images that will make this puzzle to revive.A aladdin scene that i liked is that when aladdin is on the balcony and he said a lot of love on her magic carpet for sweet princess.Good luck in stoting up puzzle pieces and fun with puzzles.


(Played 252 Times)

aladdin pixel patch
In many scenes with aladdin many pixels are actually taken out of the picture and move the picture and mix with confused children to engage them in place.You took those pieces and put them in exactly the right place for Aladdin to complete the scene.The device of the three scenes in which these pixels to be put at place.Have fun your online puzzle games.


(Played 298 Times)

astroboy sort my yiles
Astroboy is a boy with superhuman powers who is available to all people who need help.This site y8ongames you will meet to restore a picture with them in various scenes in which he saves the world from danger.With this Astroboy will disappear and boredom built up during the day and you become friends with this superhuman.


(Played 128 Times)

bart and lisa memory tiles
Bart and lisa famous actors from animation to big productions such as simsons family a very happy family unit in all respects.This is a simple memory games.Observe the pattern shown on the left and click the LISA images on the main board and get the same pattern before the time runs out.Complete all the levels to win the game.



(Played 190 Times)

bear pixel patch
Bear pixel patch is a puzzle with missing pieces in a family of bears.You have three bears pictures to supplement the missing pieces .In the first picture the bear will deliver flowers and gifts girlfriend he has, will be a more romantic picture.In the second image will multiply the couple had two beautiful teddy bears, a happy family of Forwarding views.And last pictorial this family one ...


(Played 170 Times)

deer hunter
In this game your objective is to guide caveman to hunt the deer.Lock all the bones,avoid other animals and abjects to move in the right path.Help him to hunt the deer with minimum moves and earn points.Also keep an eye on the time,finish the game in a shortest time possible to score more.Play all levels and win the game.


(Played 130 Times)

finding nemo memory
Goldfish nemo characters in these books are hidden among the images.In this memory game pictures you have to look two identical picture to make them disappear and complete each level.Each level will increase the difficulty of this games,you have more pictures of characters from the show.Finish the game and be the smartest kids in the world.


(Played 154 Times)

frankenweenie memory play
Frankenweenie is a family of freaks like The Addams Family.This is one of the most fun families monster family.We invite all children to play this kind of game in which you will find the same two cards from a number of cart.Time is very precious in this game you'll have time to finish each level nive.As getting on books will multiply and you have a game harder to play.


(Played 137 Times)

happy halloween pixel patch
Happy halloween pixel patch is a puzzle game for all kids,girls and boy all plays this type games.In this game the goal is to fill in the missing pieces of the picture in each level.Click on the track and looking through the picture format.Games to look for parts for all children in the world.Fun with us y8ongames team,a team that provides daily coolest puzzle games for children.


(Played 197 Times)

how to train your dragon sort my titles
How to train your dragon sort my titles is a puzzle games with dragons and masters of dragon.To be a master of dragon is very difficult especially as these dragons are angry and wild.This childs was able to make this dragon is just a dragon chicken and chicks are still not aggressive.You sort of puzzle pieces and create the images with baby dragon.


(Played 219 Times)

image disorder julianna guill
When an image is blurred and this picture is a star in hallywood it is a big problem, solve this puzzle quickly because the actress Julienne smile to light up again.It's a very easy classic puzzle game that you move only their parts from one position to another for this puzzle to be finished stars.Its great success in solving puzzles.


(Played 259 Times)

pokemon memory tiles
Pokemon memory tiles is a pokemon puzzle games express for all kids in the world.This is a simple memory games.Observe the pattern shown on the left and click the ash image on the main board and get the same pattern befor the time tuns out.Complete all the level to win the game.Use the Mouse to interact for control.


(Played 211 Times)

rio memory tiles
This is a simple memory game.Observe the pattern shown on the left and click the RIO images on the main board and get the same pattern before the time runs out.Complete all the level to win the game.In this game will meet the most exotic birds in the world.


(Played 159 Times)

scooby memory tiles
Scooby memory tiles is a animation games with memory games.Scooby is a very smart dog and skill in exposing the criminals who have mummy masks in various quirks that will scare people villages were cities.Together with shaggy best friend will unravel the mystery of the mysterious characters these books.Enter you in the game these two friends and discover images of these memory cards.


(Played 172 Times)

sort my tiles the secret saturdays
Sort my tiles the secret saturdays it is a fun and very funny because you restore a puzzle with actors of interesting animations during the week.The purpose of solving a picture puzzle pieces will follow the development of intelligence of children who like puzzle games online and want to be more intelligent.


(Played 170 Times)

the dark knight rises memory
The dark knight rises memory is the best games on the category of puzzle games.Here you'll meet heroes secondment animation especially primary and Batman bat man that every night he comes and saves dozens of people.A memory game with cards, you have to look in those two images Puzzle books identical to the cards disappear from the picture.


(Played 159 Times)

Category Description

A puzzle game can always be a fun entertaining with friends when you assemble the thousands of pieces that will design a beautiful picture,whether landscapes were paintings of cartoon characters.Hundreds of puzzle games are added to the world's most abedient children who love puzzle.

Copyright © 2013

Play Free Online games on y8ongames.com

. All games and descriptions copyright © to their respective owners. All rights reserved. .