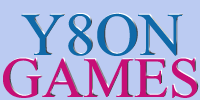 Animal Games

feed the jumbo
Jumbo is a mighty cute elephant that needs daily diet.You feed him bananas, corn or cane for his food to be of the highest quality.This elephant will reward you with coins that will pay for your services.Have fun with this game animals and the elephant Jumbo.


(Played 279 Times)

monkey rescuer
Guess the name of the fruit and tipe it to help the monkey climb the tree.Wrong guess will make the monkey fall down or you have to restart the game.Have fun in this games when you rescue this animals.A monkey which is always fun worth saving you satisfy your craving for great entertainment.


(Played 206 Times)

ship with animals
On this boat traveling so many animals you have to take care of them and serve them what they want in return will give you coins. Serve the most beautiful animals on this boat ride animals traveling alone.


(Played 97 Times)

sled dog race
On a big snow dogs are always a good opportunity to travel.Harnessed to the sled dogs will be go througha a long distance on a trail with snow and sleds to race on this great snow.Huskies dogs are only good to hold the sled and give them a little love if they will befriend you and will help you win this race with dogs.


(Played 331 Times)

the merry penguin
Help Penguin to advance by hopping on the snowball and earn score.Jump up to collect ice cubes and avoid the seals on the way.Play as long as you can and create new hight score.Complete the game successfully and have fun with animals games on the antartica ice.The merry penguin is the best games with animals for kids.


(Played 262 Times)

Category Description

In this category you will find the cutest animals that children love animals since the birth lor.Dogs and cats are preferred by children are some very friendly pets.Every animal has something special being loved by most kids and grown-ups because they are playful and beautiful beasts.From the smallest to the most wild animals big and scary with all of these games will be the coolest animal fun for kids.We have baby tigers, elephants, exotic birds and domestic animals such as crocodiles and fierce lions, pets chickens and cows and many other animals they loved children.

Copyright © 2013

Play Free Online games on y8ongames.com

. All games and descriptions copyright © to their respective owners. All rights reserved. .